SECAT Community Art Exhibition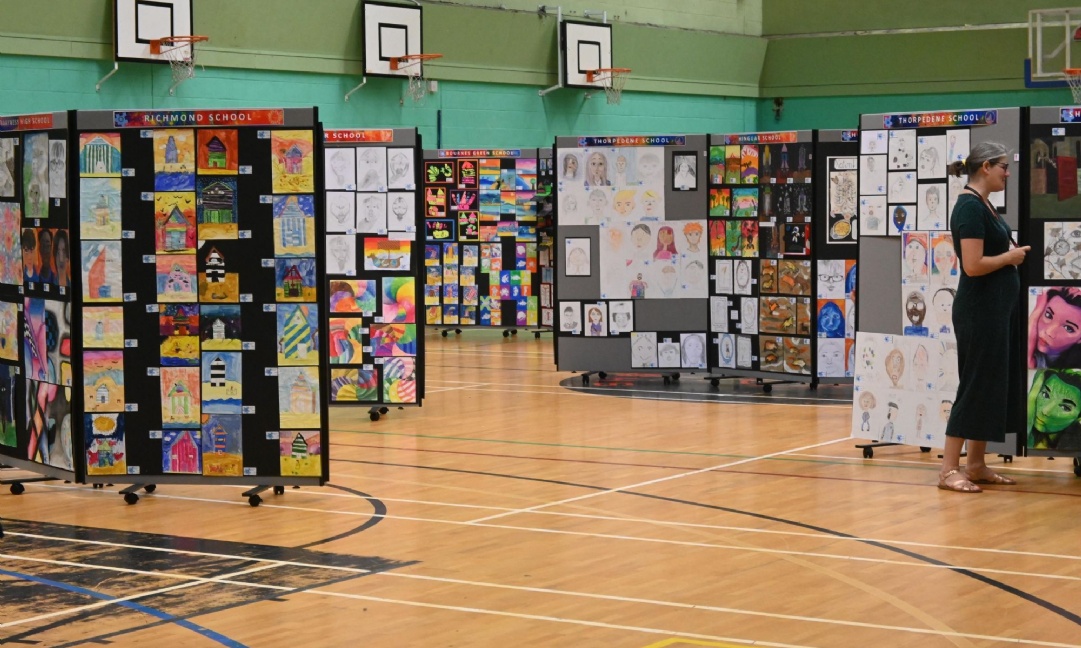 The first SECAT Community Art Exhibition was held at Shoeburyness Leisure Centre on Friday 15 July 2022, and it was truly a joyous event. Opened by our local MP, James Duddridge, the diverse and extensive range of children's work was on show for the community to see.
From nursery to sixth form, the children from all schools presented creative, expressive and skilful artwork, demonstrating the progression through the key stages.
James Duddridge spent time viewing the work of the children and engaging in conversation with the young people. He said:
"It was fantastic to officially open the Community Art Exhibition at Shoeburyness Leisure Centre on Friday. I was very impressed with the artwork on display, and I would like to congratulate all of the children and young people who took part."
The event was also attended by various local dignitaries including Councillors Daryl Jones, Daniel Nelson, Brian Beggs and Tina Cowdre and Southend City Council Director of Education and Early Years, Brin Martin, as well as children and teachers from the SECAT schools and parents who were invited to drop in and view the wonderful work on show.
We would like to thank our SECAT family for the amazing work that was produced and presented. For more photos of the event, please click here.
We look forward to hosting our next exhibition in 2023.