Bella wins c2c Remembrance Day School Poster Competition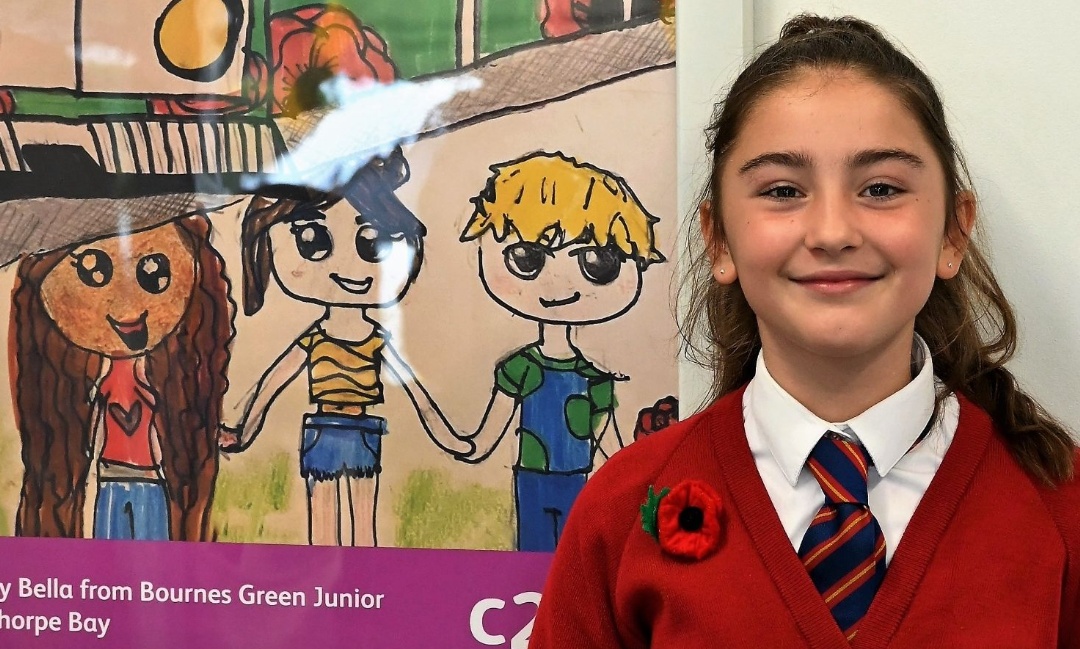 We are delighted to announce that Bella from Bournes green Junior School won the c2c Remembrance Day poster competition.
Bournes Green school's Headteacher, Mrs Cooney said: "We are all incredibly proud of Bella and are excited to see her remembrance artwork on display at all stations along the c2c route."
Bella said: "I really enjoyed designing this poster and the green of the fields and the poppies on the train in the picture really symbolise Remembrance Day.
"I can't wait to see my poster at all the c2c stations, so I'm going to spend the day with my family travelling on the train so we can spot them all!"
The winning poster will be displayed at all c2c stations in time for Remembrance Sunday.
Well done Bella.