Pudsey comes to SECAT for Children in Need.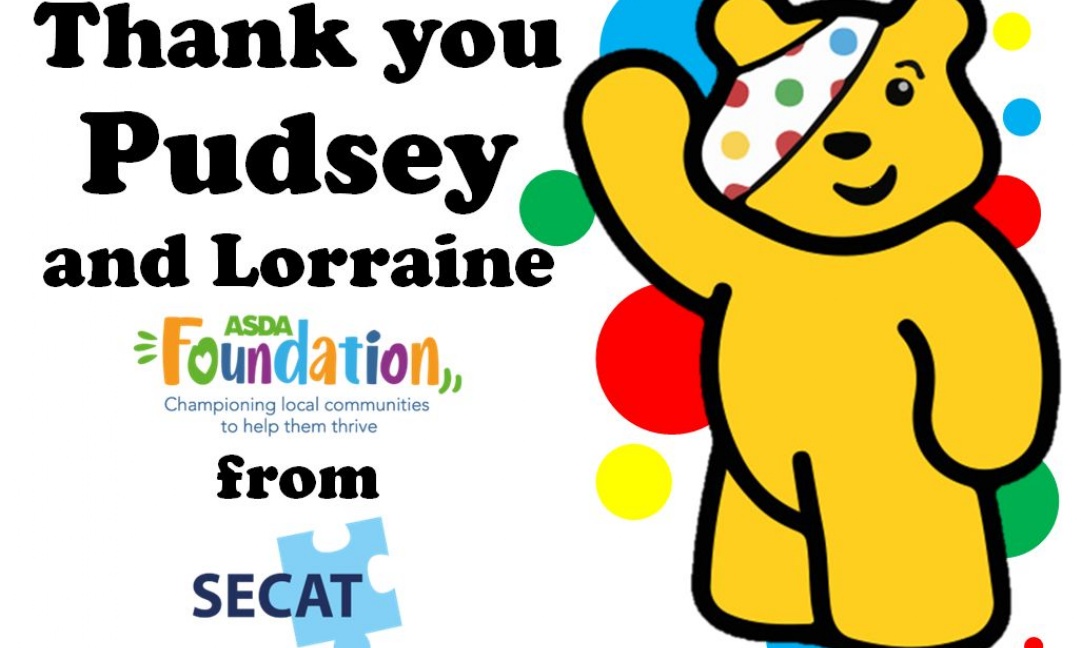 SECAT schools are thrilled to be working in partnership with Asda Community Foundation. The Foundation is delighted to support the children and young people as part of their wider community work.
We are grateful to Lorraine, Asda's Community Lead, who arranged for Pudsey to visit all our primary schools and nurseries on Friday 18th November for Children In Need. The children were so excited to meet Pudsey who took the time to answer their questions, have a dance and give them hugs and high fives.
SECAT schools are going to work closely with Asda in the coming months with visits to Asda, the 'A Better Start' campaign and exploring ways o work together.