SECAT children star in Oliver at the Palace Theatre.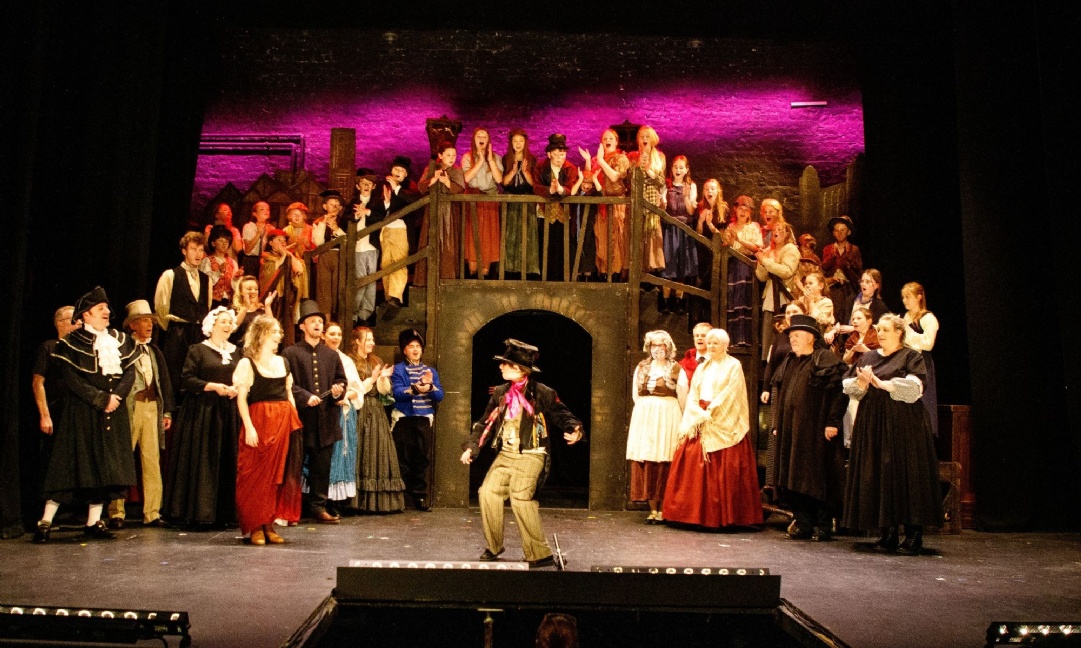 We are immensely proud of all the children from across our SECAT schools who recently performed in Southend Operatic and Drama Society production of Oliver at the Palace Theatre, Westcliff.
Reading Southend Theatre Scene's review and hearing comments from members of staff who saw the show, it is clear the children were the stars of the show.
'The show was fantastic. I was so impressed by the whole cast but in particular the children who were absolutely amazing; the singing and acting wouldn't look out of place on a West End stage! I thoroughly enjoyed it!' L. Cooney HT Bournes Green Infant and Junior School.
'I went to see the show at the Palace Theatre, excited and proud of the achievements of our students. The performance of the children in the show was outstanding! Bailey is in my year 7 tutor group and to say I was amazed is a total understatement! His performance as 'the artful dodger' was of West End quality, and I really look forward to seeing him and many more of our talented students on the stage in years to come.' L. Fanning AAHT Shoeburyness High School
'I went to see Oliver and I thought the whole cast were brilliant. I really enjoyed it. The singing and acting from the children were amazing. I felt like I was watching a West End show. Well done to all.' T. Loe Hinguar Primary School and Nursery
'Bailey Montella (Artful Dodger) is a star in the making, worth watching as his potential towards 'stage supernova' is realised. In every way he lived up to his name, artfully delivering the demands of this role in song, dance and acting with a professionalism that defies his years - all while licking a fair few pocket. (On leaving 'auditorium left' I found myself mentally doing the leaving home ritual: wallet, phone, keys, watch, 'kerchief!...)' Review: Chas Sludden Oliver! - Southend Operatic and Dramatic Society - SOUTHEND THEATRE SCENE
Children aged between seven and sixteen were invited to audition back in June 2022 and having eight children successfully achieve roles, including a lead character, demonstrates the phenomenal talent our children have.
Ruth Brock, CEO of SECAT said 'SECAT actively encourages all children and young people to develop their talents in whatever field. We are immensely proud of these children for their performances and indeed their dedication and commitment to their craft. Well done all of you!