Trust Executive Team
It is an exciting time to be leading the Trust. Some of our schools have new leaders and many staff have migrated towards the excellent schools we have in Shoeburyness.
We look forward to continuing to develop the curriculum, leadership and sustainability of the Trust. Our aim is always to work with our local community. This will continue as will our work with other MATs and schools in the surrounding areas.
Together, we will make a difference to children and young people's lives.
Schools within Shoeburyness have a tradition of working together for the benefit of the young people in our community. SECAT's vision is that we work towards enhancing the life chances and prosperity of our pupils and to equip them for adult life.
Whilst keeping each school's individual character, we encourage our staff to share best practice and knowledge to further benefit our pupils. We are passionate about educating and encouraging our pupils to become active, successful citizens and to have the confidence to meet any challenge they face.
We will do this by providing an engaging, challenging and linear experience from 2 to 18 which equips young people to live happy and successful lives.
The Central Multi-Academy Trust Head Office is based at SECAT House, which is in the grounds of Thorpedene Primary School, one of the 6 schools in our MAT. The Chief Executive Officer, Chief Operating Officer, Finance Director and PA to the central team, all operate from SECAT House.
The Central Finance Team, Central HR Team and Central ICT Team are all based in schools within the MAT; the Central Finance Team and the Central ICT Team both operate from Shoeburyness High School and the Central HR Team operates from Richmond Avenue Primary School.
SECAT has a responsibility to ensure all our young people receive the best provision possible. This is what we intend to do; to make full and flexible use of all the expertise, resources and facilities across the Trust for the benefit of all.
Each school has an Academy Committee, to which the Academy Trust Board delegate power and responsibilities.
Ben Stickley - Chief Executive Officer (CEO)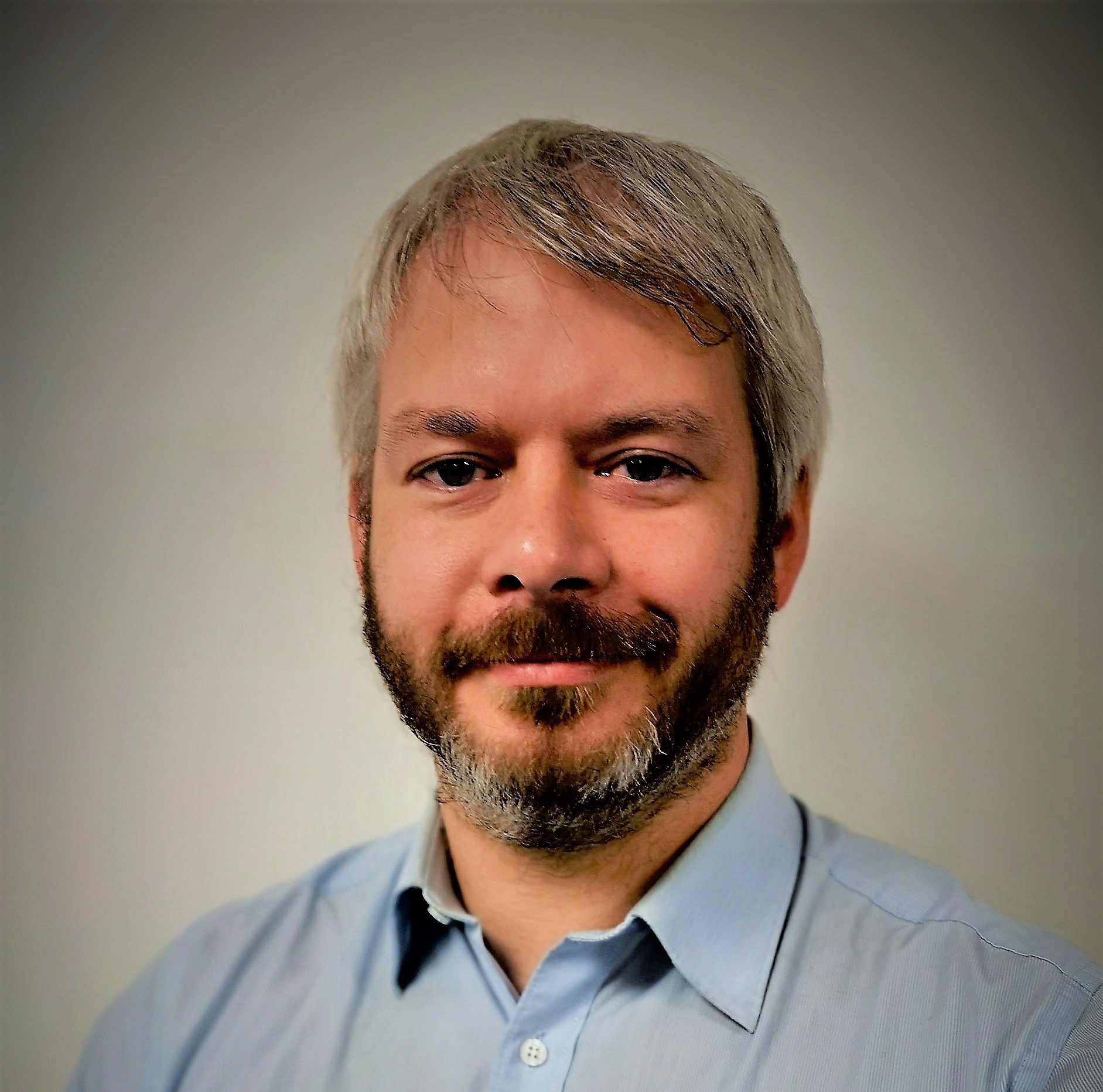 Ben Stickley - Chief Executive Officer (CEO)
Appointed January 2023
Significant experience of senior finance & operations leadership experience in the schools' sector, working in Foundation, Multi Academy Trust, Federation and maintained settings
Post Graduate Diploma in Charity Finance & Accounting from the ICAEW (DChA)
Bachelor's degree in International Business Studies and Masters degree in Voluntary Sector Management
Accredited School Resource Management Advisor for the Department for Education
Fellow of the Institute of Leadership and Management (FinstLM)
Previous leadership experience in the charities sector
Debbie Trumble – Chief Operating Officer (COO)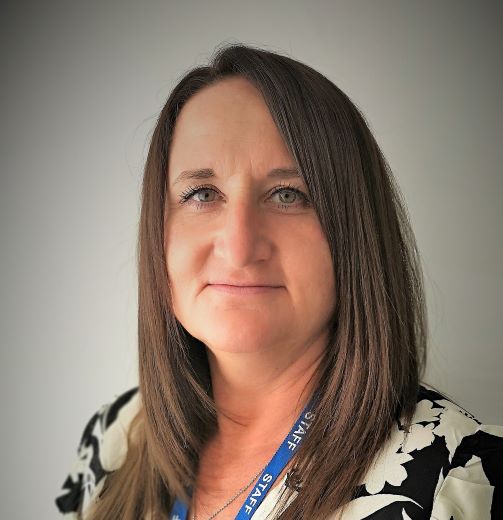 Debbie Trumble – Chief Operating Officer (COO)
Appointed January 2023
Experience of working in school finance since 2000, having worked at St Bernard's, The FitzWimarc School and Porters Grange Primary
Full Fellow Member of AAT
LA School Finance Service Officer for Southend Borough Council for 8 years, supporting schools with managing their budgets and delivering bespoke training
Previously School Business Manager within one of the SECAT schools
Working experience of audit and accountancy as a trainee Chartered Accountant
Assistant Accountant for a Lloyds underwriting agency
Dani Wade - Director of Education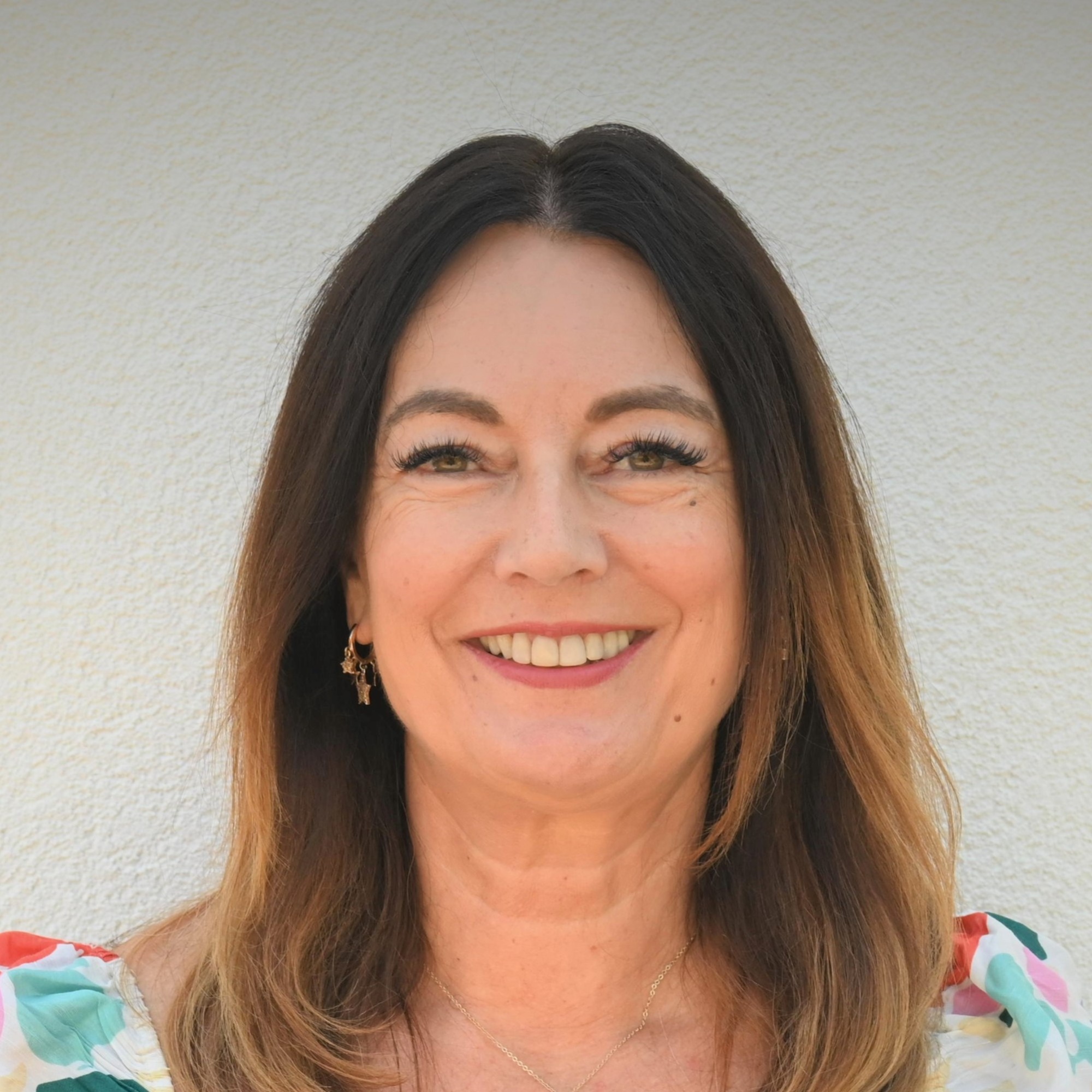 Dani Wade - Director of Education
Appointed February 2022
Experienced senior leader with significant achievement in delivering improved educational outcomes for schools and colleges 'Building strong schools, building strong partnerships, building strong communities'
Successful experience of leading teaching and learning in two London boroughs and three local authorities including Southend Borough Council
Strong education professional with a Bachelor of Arts (BA Hons) focused on Education with Qualified Teacher Status and Post Graduate Diploma in Education Leadership.
Victoria Waller - Trust Inclusion Lead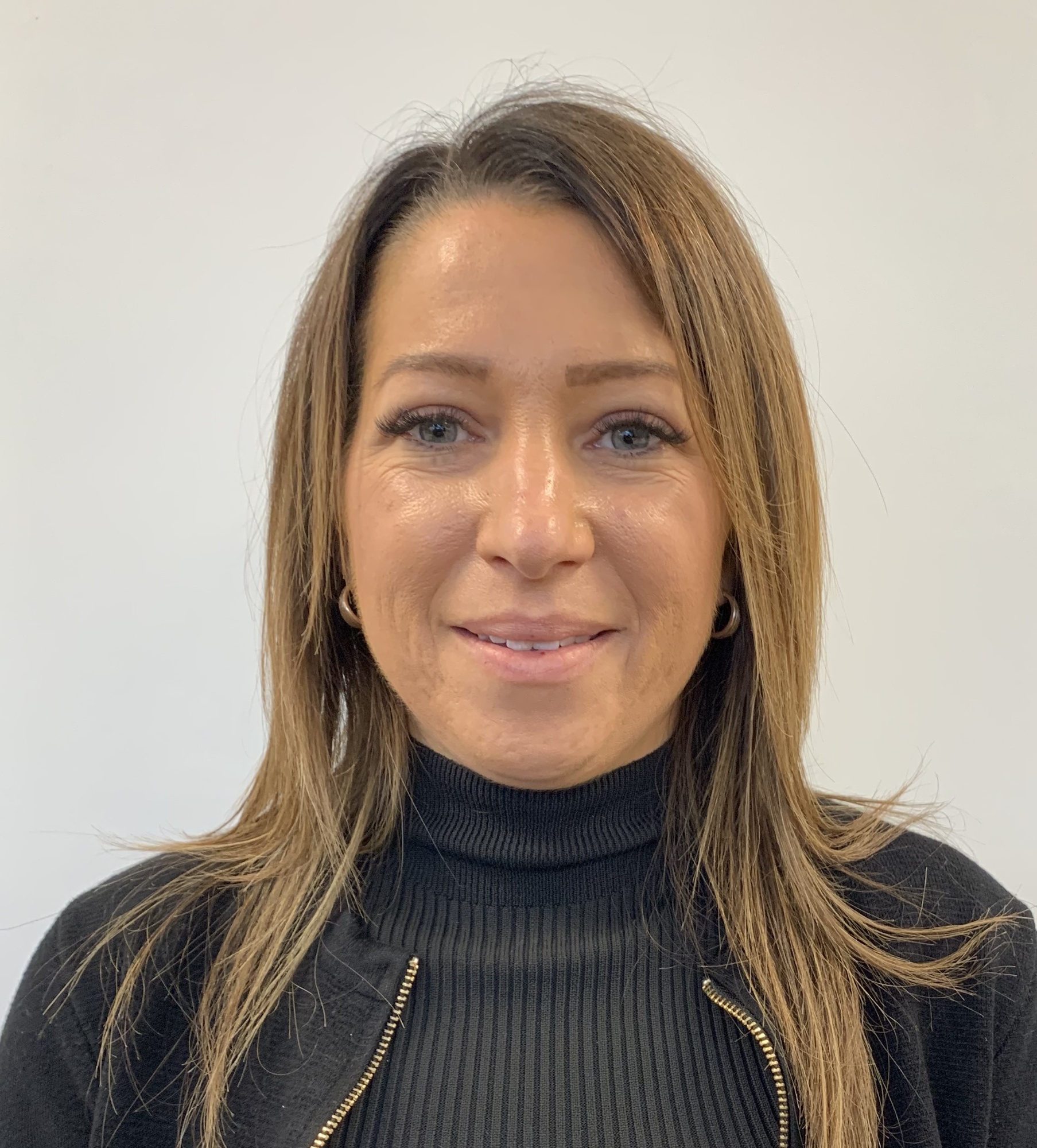 Victoria Waller - Trust Inclusion Lead
Appointed August 2023
Over 15 years teaching experience with qualified teacher status and 12 of those as Special Educational Needs Co-ordinator. Leading a SENCo group as part of a trust.
Assistant Head Teacher for 4 years, with responsibility for Safeguarding.
Previously worked for the charity Mencap, in a Specialist Education setting supporting young people.
Completed the Mental Health for Senior Leaders qualification. Also, trained as a Special Educational Needs and Disability Peer Reviewer through Nasen.
Delivered training to other schools on Social, Emotional and Mental Health needs and Literacy difficulties in the mainstream classroom.
Successfully worked with teachers and support staff to develop and improve teaching and provision across primary age groups, with a particular focus on adaptive teaching and inclusion.
-Trauma Perceptive Practice Trainer
Mark Ammon - Early Years Lead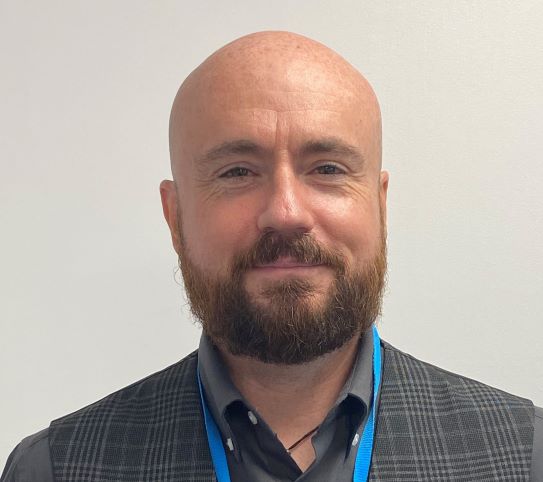 Mark Ammon - Early Years Lead
Qualified teacher and experienced senior leader in a number of schools over the past 19 years with a BA (Hons) in Primary Education
Successfully led on a number of school-based nursery projects both for SECAT and in previous roles
Previous roles have included EYFS leadership roles, Nursery Manager roles as well as being part of the Senior Leadership Team of a number of Primary Schools.
Successful experience of Leading Early Years in Southend as Early Years Team Manager at Southend City Council
Leah Knowles - Director of People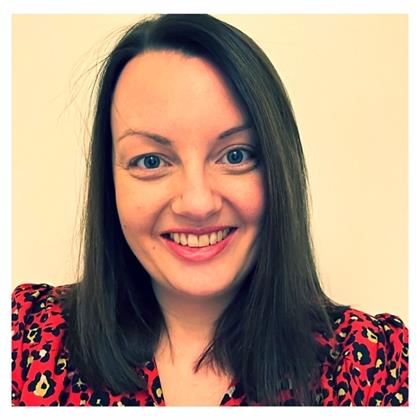 Leah Knowles - Director of People
Appointed January 2023
Worked within education, public and third sector in HR roles for over 20 years. Passionate about all things people including wellbeing and EDI initiatives.
Member of the CIPD and Masters in Human Resources.
Experienced in leading strategic and operational HR services and driven by public service to people and communities.
Trustee for a local healthcare charity
Jan d'Eca – HR Manager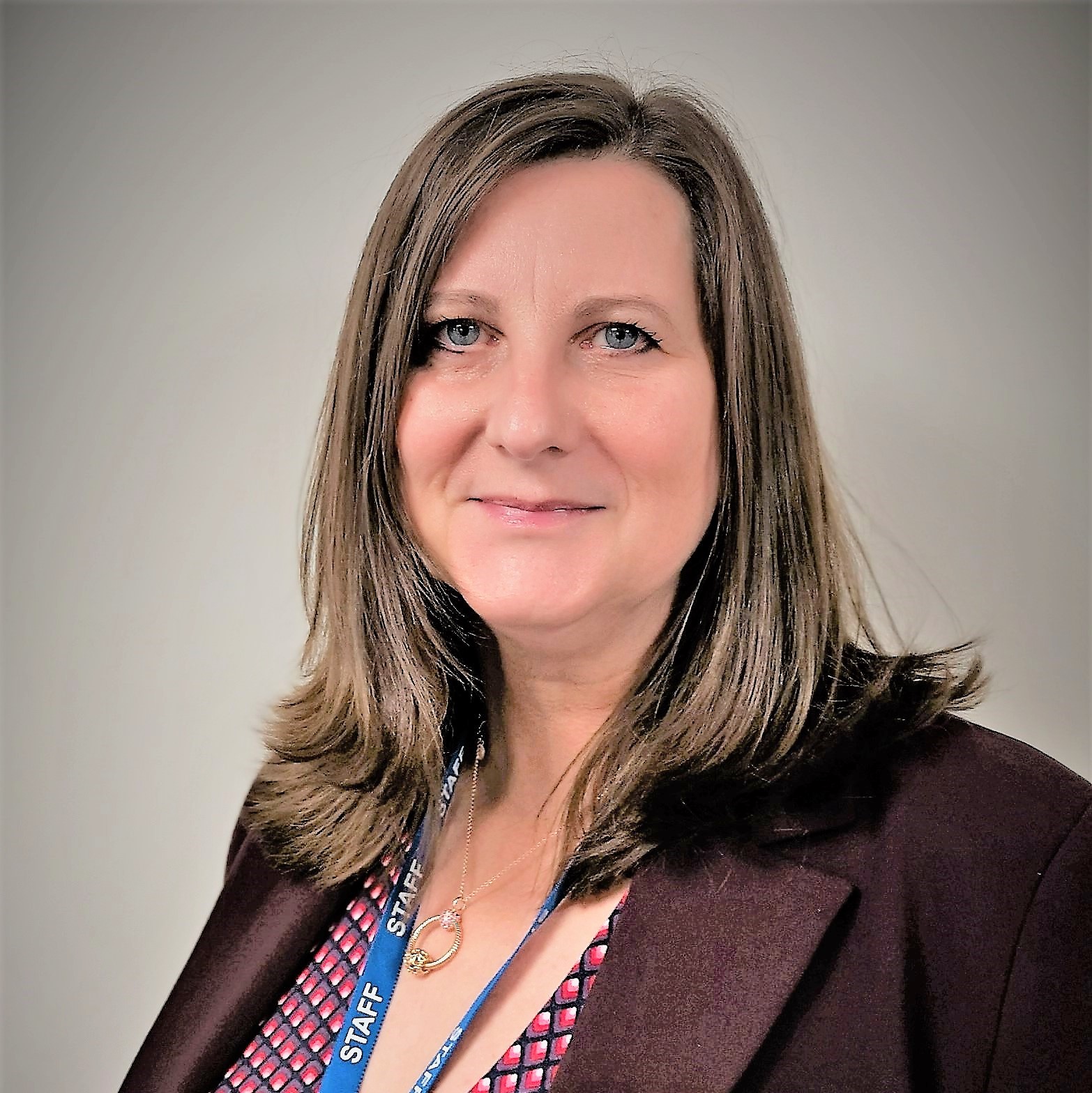 Jan d'Eca – HR Manager
Appointed to current role in July 2021, having worked within the Central HR Team since September 2019
Worked within education since 2005 with responsibility at Shoeburyness High School for school admissions, appeals and student data
Formerly Office Services Manager at British American Tobacco Financial Services with responsibility for personnel, recruitment and facilities management across all London offices
Nicola Letts - Payroll Manager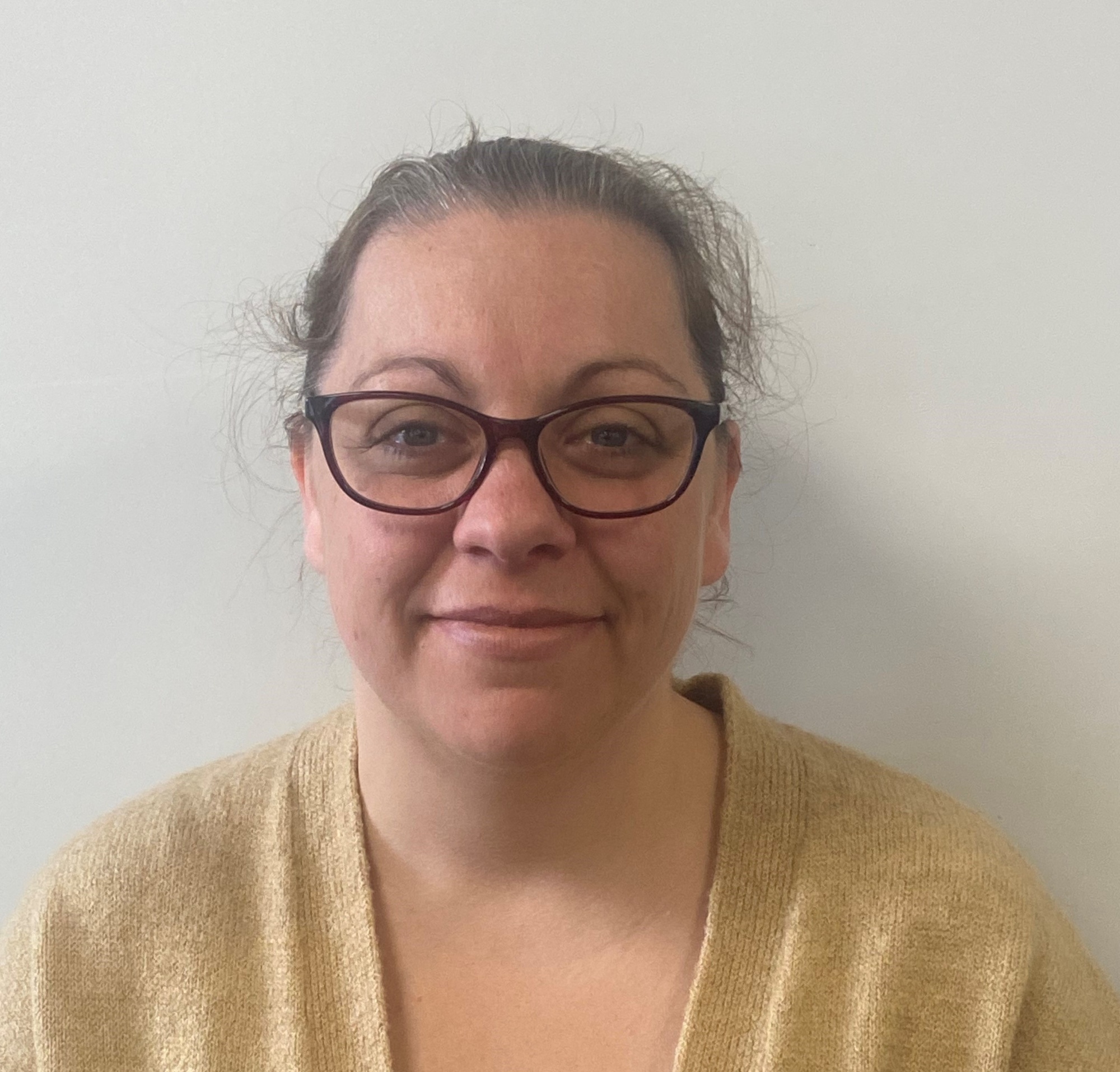 Nicola Letts - Payroll Manager
Terry Dignam – IT Manager & Data Protection Lead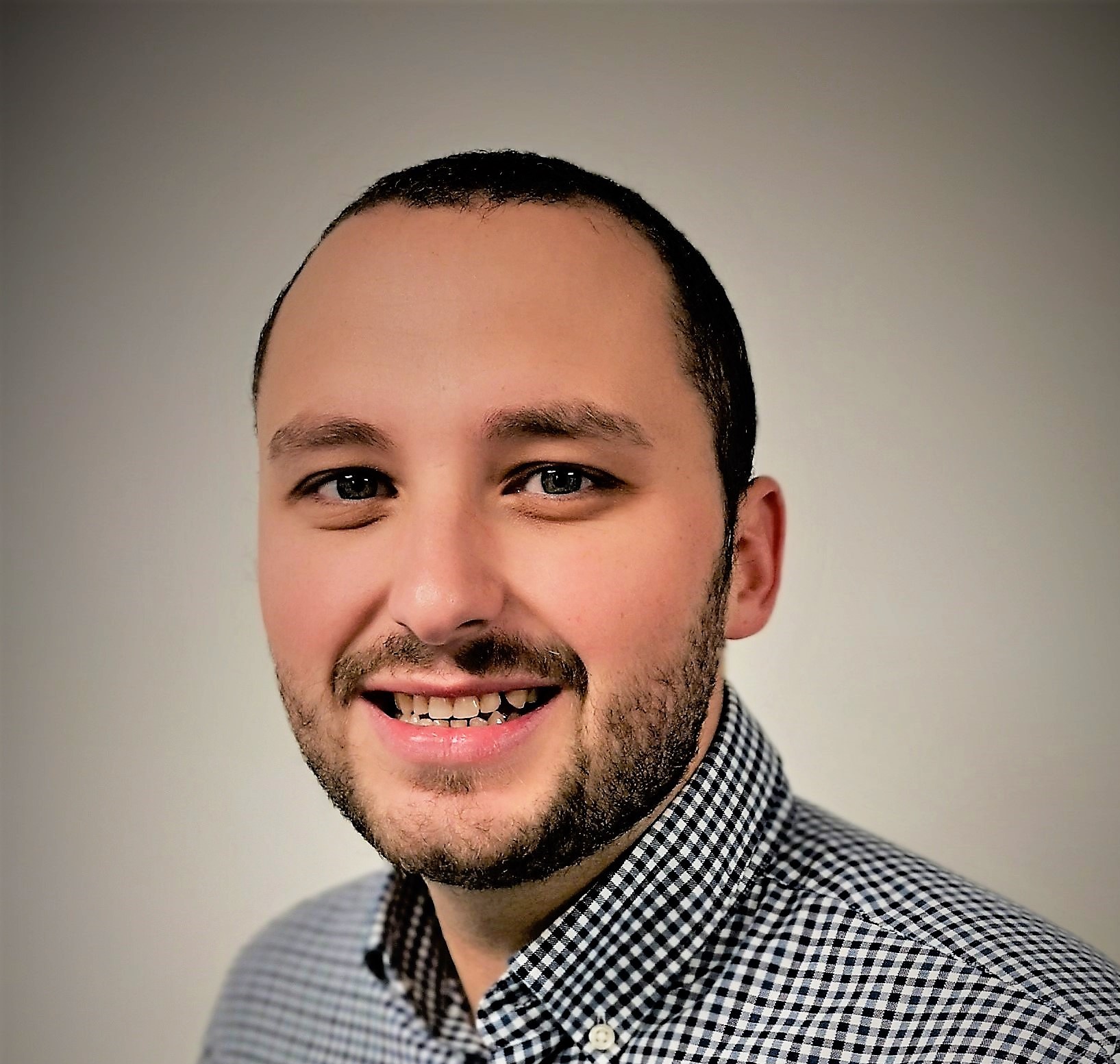 Terry Dignam – IT Manager & Data Protection Lead
Appointed February 2020
Worked within education since 2010, originally starting my career as a Music Technician before changing department and joining the ICT Support team
Experienced in leading the successful delivery and support of all IT services within schools
I have a passion for all things EdTech and helping schools to embrace and enhance digital transformation
Studying a BSc in Cyber Security
Microsoft Service Adoption Specialist • Microsoft Certified Educator Microsoft Innovative Educator • MIE Master Trainer
Ambassador for Association of Network Managers in Education
Duke of Edinburgh Bronze, Silver and Gold award holder and a Duke of Edinburgh Leader and Assessor
Alex Baldwin – Trust Estates Manager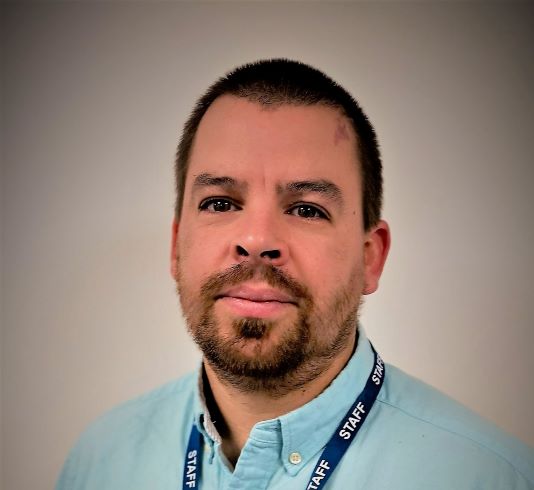 Alex Baldwin – Trust Estates Manager
Appointed May 2021
Worked in Secondary school maintenance team for 15 years
Qualified electrician
Previously ran a very successful team at Shoeburyness high school before taking on role throughout the whole trust
Experienced in farming and construction industry
Hollie Redding – Catering and Operations Manager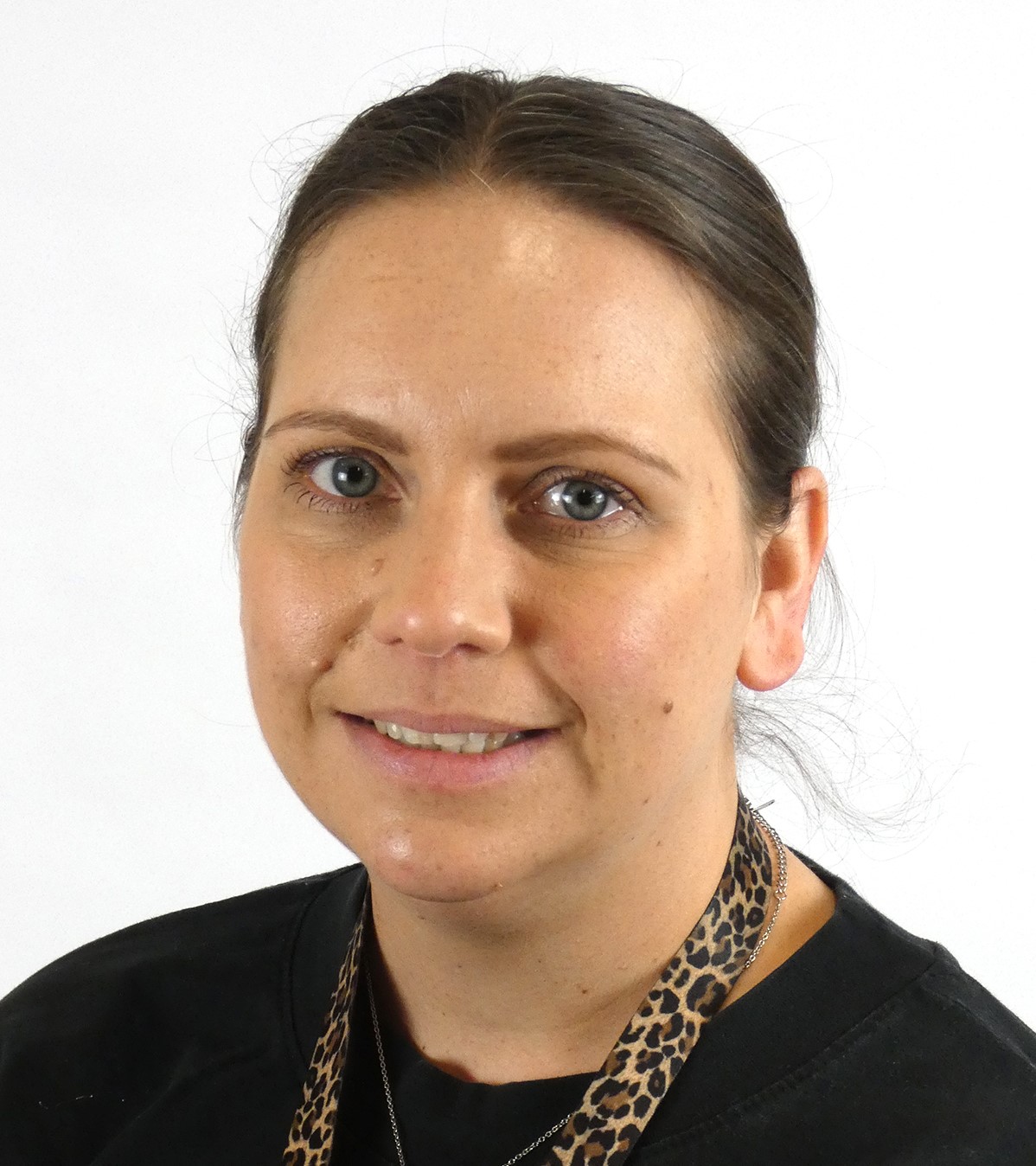 Hollie Redding – Catering and Operations Manager
Appointed January 2022
Started working at Thorpedene Primary School November 2018 as a Midday Assistant, quickly progressed to Lunchtime Manager until December 2021
Over 18years experience in Hospitality and Catering
Experience of successfully leading a team of 200 employees
Certificate in Food Hygiene for Education Providers
Kirk Edwards - Southend PE & School Sports Manager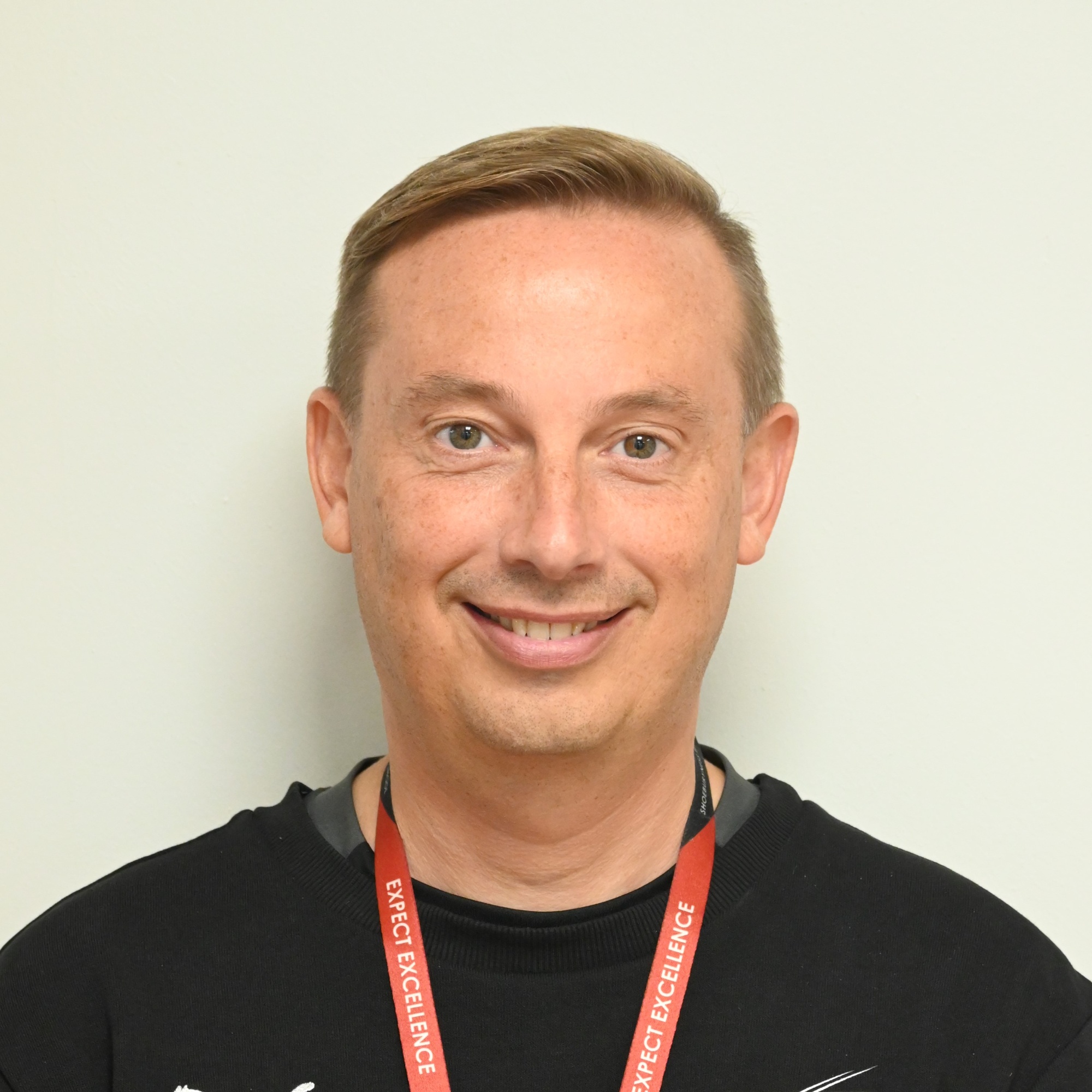 Southend PE & School Sports Manager
Appointed June 2022
Qualified Primary Teacher with over 20 years experience in Primary and Secondary schools
Responsible for PE and School Sport delivery across all schools in Southend
Active Essex Competition lead - supporting schools across the whole of Essex
Katy Love - Governance Manager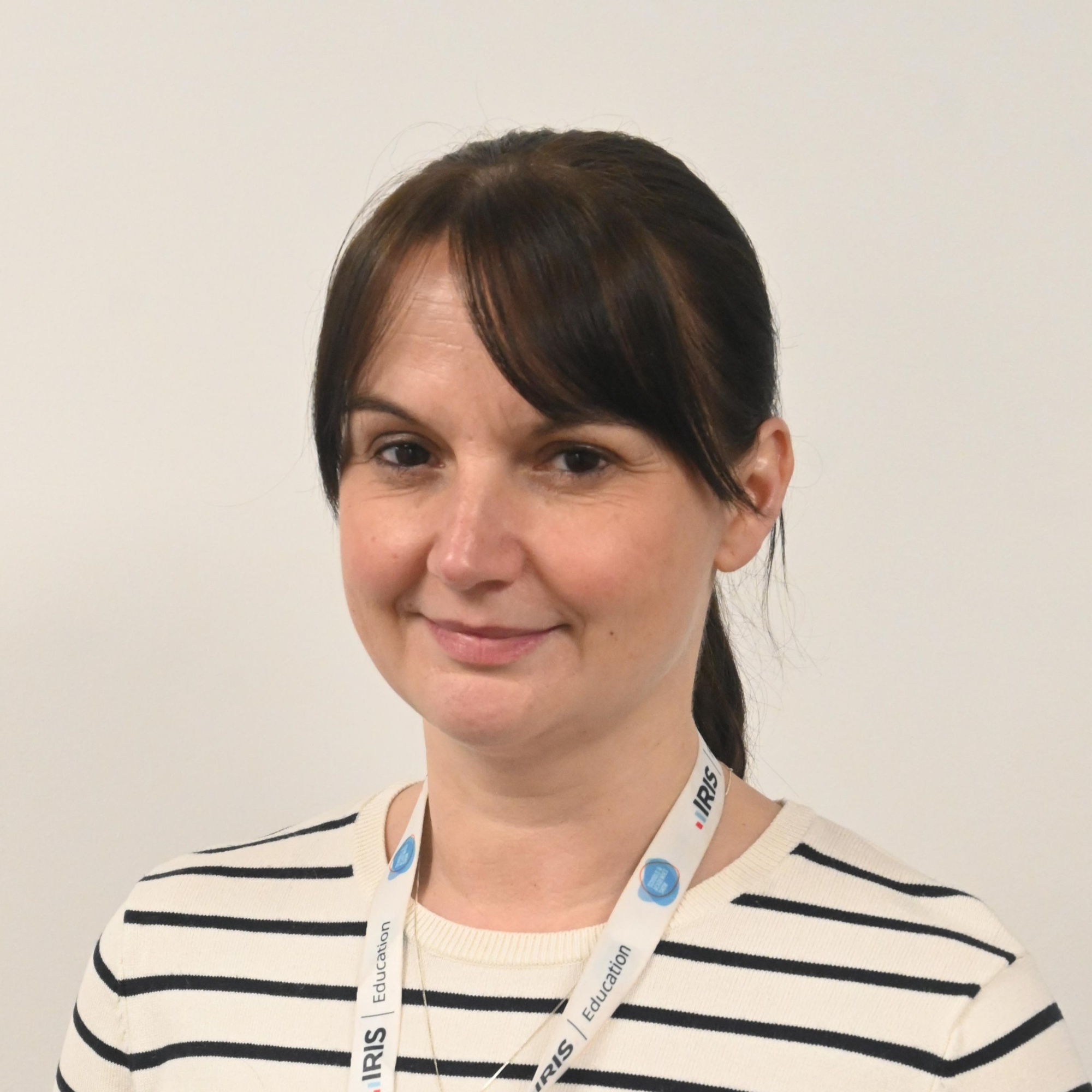 Katy Love - Governance Manager
Appointed Clerk to the Trust Board in March 2020
Promoted to SECAT Governance Manager in November 2020
ICSA Accredited Level 3 Certificate in Clerking of School and Academy Governing Boards
Formerly PA to CEO and Clerk to Trust Board of a primary school MAT in south Essex
Previous experience as Membership Officer at the Independent Schools' Association in north Essex assisting Headteacher's with Independent School's inspection process
10 years experience in education sector
Joanne Ayris - PA to Executive Team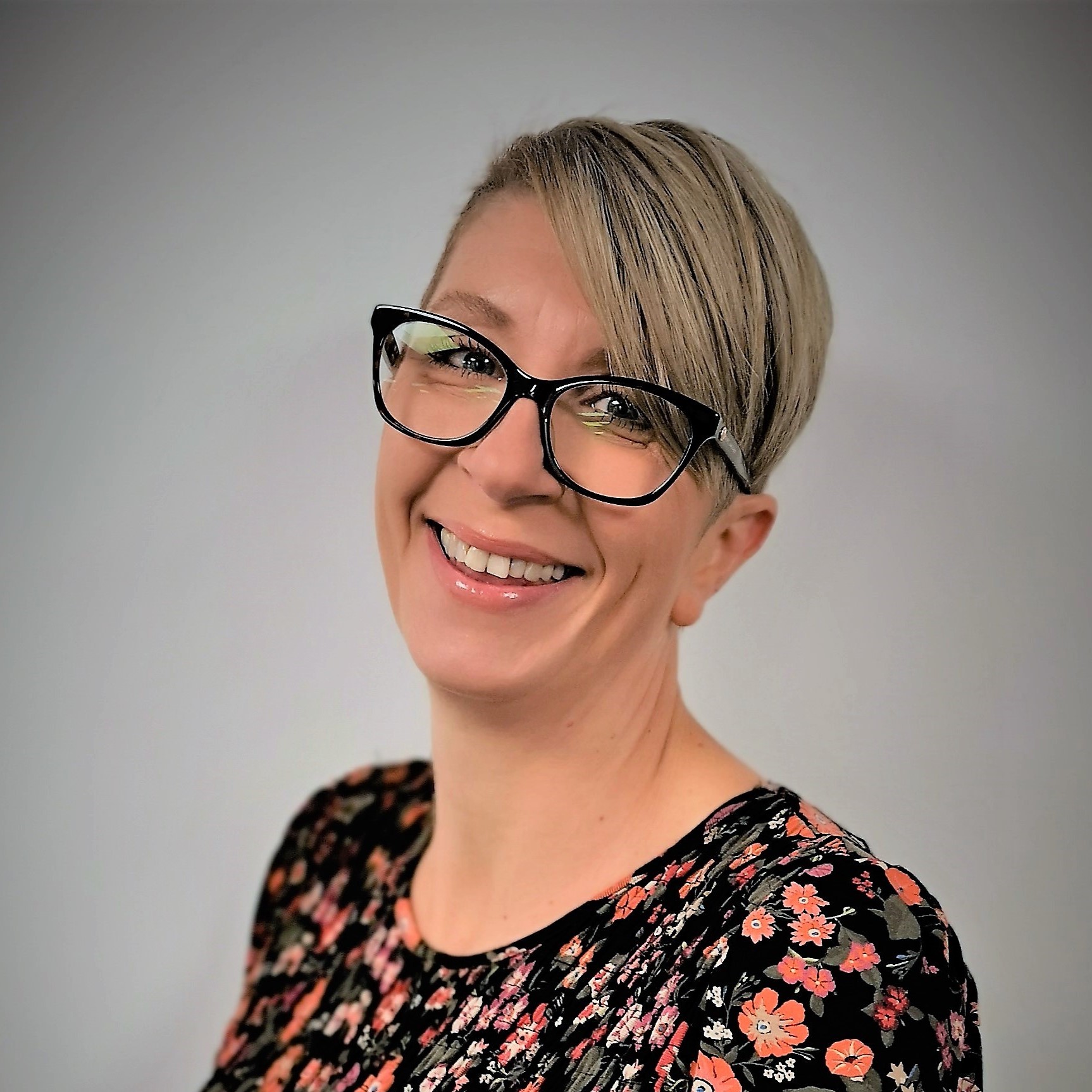 Joanne Ayris - PA to Executive Team
Appointed July 2020
Over 30 years' secretarial experience
Worked as a secretary/PA in MI5 for 11 years
Extensive background in field service coordination and facilities management coordination